Biography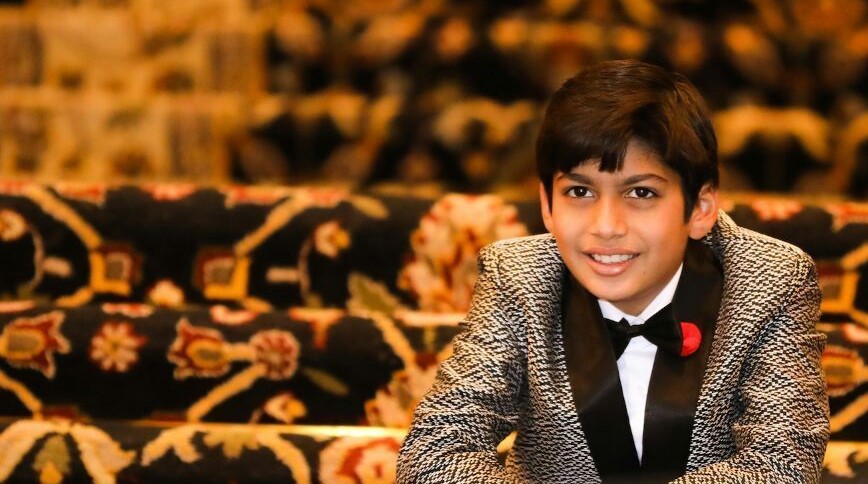 ABSTRACT PAINTING has the power to address ideas and emotions from the deepest level of human consciousness. Shorya Mahanot from India has been astounding people's minds with his masterful brushstrokes, colorful composition, and symmetry in abstract paintings, over the time of 10 years. Dubbed as "World's Youngest Signature Style Abstract Artist" (Google Search Results) and "India's Child Picasso" (The Guardian, July 2012, London Ed.), Shorya has been winning laurels from a tender age of three with his luscious use of colors and expressiveness on the canvas. A featured artist at the HOLTZMAN GALLERY now, he had made his international debut in the U.S.A. in March 2013 when his paintings were selected as "Best of Art Expo 2013".
A tour de force in Abstract Art
Since then, Shorya has been a tour de force in the league of abstract artists with a unique signature style. His paintings have been exhibited at Spectrum, Miami and auctioned in events like Celebrity Chef Gala for Autism Speaks Foundation. Till date, his paintings have fetched $65,000 across different events and art exhibitions, over the world. Keeping up with new age and technology, the small wonder also collaborated by Microsoft to create abstract paintings digitally, a rare feat achieved at this young age. Appreciated by world media and international artists alike, Shorya, the abstract artist has become the next sensation in the art world.
There's whirling chaos underneath the little wings of this old soul that emerges and imprints itself on the canvas to create a legacy, one magnum opus at one time!