Awards & Certificates
Microsoft
Celebrity Chef Gala
Just one of the many certificates by Chef Gala has been the highlights of Shorya's abstract art journey. Shorya art found its takers not just in terms of appreciation but also in terms of value and patronage.
Pogo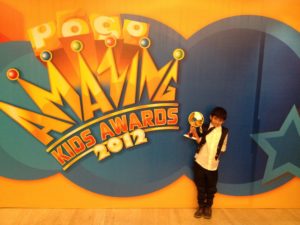 Need we say more, for us, Shorya has always been an amazing child. The recognition by Pogo in 2012 has further humbled Shorya in his outlook towards the art and the impact it brings in his life.
TEDx
What marks arrival of the next generation is their courage to create and to speak about themselves. TEDx acknowledged Shorya and his Abstract Art and that's highest appreciation for him and his followers.
R.K.Laxman